Top 5 perks of smart home door locks in Monroe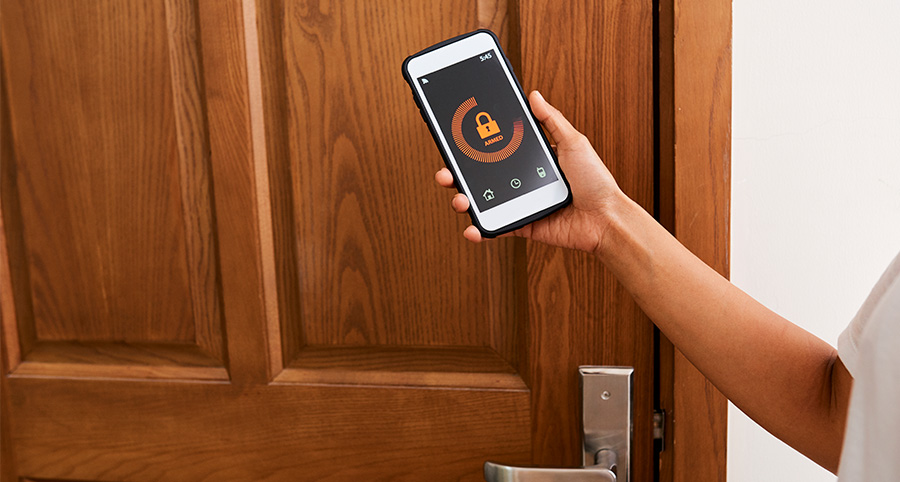 Do you recollect when the the most convenient way to provide a neighbor access to your home was to place a spare key below the door mat or partially hidden within a flower pot? There's a much better way to do this these days. Smart home door locks in Monroe will not only supply convenient admittance to those you wish to allow in, but they will also bring a new level of protection and ease to your everyday life. Explore our top five perks of these helpful components.
No. 1 - Increased security for your property
Putting a key below your welcome mat isn't the smartest idea as it leads to an unnecessary security risk. Smart home door locks afford the chance to eliminate traditional locking mechanisms completely. Along with keyless entry, these devices improve security in a multitude of ways as you are able to:
Program them to lock automatically following a specified time frame once they've been used.
Program them to engage at particular instances, like when you're going to bed.
Go into the app on your mobile device to determine if the door is locked. If it isn't, you may secure it remotely.
No. 2 - Smart home door locks in Monroe simplify your life
Are you frustrated with struggling for a key when you're holding bags of groceries or a sleepy toddler? This isn't a concern with smart door locks. A simple press of your mobile device will have the door accessible and ready for entry. Despite the fact that features will differ, numerous models deliver convenience with:
Control from a distance. Secure or grant access to your door no matter where you are when you are connected to the internet. Already in bed and don't feel like getting up? Simply use the security app on your mobile device.
Hands-free operation. Need to disengage the lock when you're in the middle of something? Just say the right command to your Amazon or Google speaker.
No. 3 - Customize codes for those who need access
One of the best things about many smart front door locks in Monroe is that you don't have to use one code for your keypad. Instead, you can set personalized PINs for the people who require access, such as your family members, neighbors, and close friends. You may even program temporary codes or others that work only at certain times. To illustrate, if your cleaning service comes between 2 p.m and 4 p.m. on Thursdays, you can customize a code for that time frame.
No. 4 - Always know who's entering your home
This goes along with No. 3, but it's still worth bringing up. Not only can you assign codes, but you can also track who is utilizing them and at what hour. Did your teen come home without notice during the day? You even have the opportunity to obtain alerts through your mobile device app. By doing so, you'll be immediately alerted the moment somebody opens the door.
No. 5 - Incorporate with other components in your Monroe home defense
When you have home automation incorporated into your security system, you can add comfort and safety by having tools work in tandem with each other. To illustrate, you can arrange for your front entry light to illuminate when the door lock is activated. Or, you can have the doors disengage on their own if a smoke or CO detector is tripped, facilitating your exit. You can customize your security system in numerous ways.
Find smart home door locks in Monroe from Vivint
Why not add a bit more ease and security to your life? Request smart home door locks in Monroe as part of your extensive home security system from Vivint. You'll be thankful for the perks such as control from your phone, integration with other devices, and the ability to tailor passcodes. Contact (318) 758-9140 today or fill out our convenient form to get started.
Areas Served Around Monroe By Smart Security Specialists Your Local Vivint Authorized Dealer